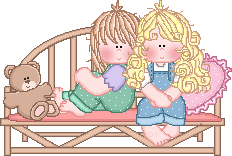 Read Please: These tips are original and exclusive to OPW Mall. Feel free to use them for your personal embroidering and quilting needs, however, it is strictly prohibited to publish them without permission.
Watch for new tips as they are added to the top of this list.
When embroidering lace patterns it is better to use the same type of embroidery thread in the bobbin.
When embroidering a colorful embroidery, line your threads up in the order that you will need them. This saves time and mistakes.
Keep a magnifying glass near your embroidery to see a close up view of your thread when you are trimming. Keep a lint cleaner on hand to quickly roll around your sewing area to pick up loose threads. Just roll it around and voila - they are on the roller and not the floor!
Most designs are created so that you can change the color scheme. On a day when you have extra time, select some of your favorite designs and play with color.
Keep your thread under wraps. Once you have opened the original packaging, put them in Ziplocs when not using them. Dry thread breaks! If you keep having thread breaks from particular spools, give them the deep freeze... put the spools into the freezer with the bag top open for a few hours... voila! Your thread is refreshed.
Make your tone on tone designs pop on your fabric by embroidering in a shade darker than the fabric. This subtle change will give the embroidery design more dimension. Remember you only want to go a shade darker to keep the tone on tone appearance.
When you embroider items for outdoor use or heavy laundering, it is a good idea to use polyester thread. The thread will hold its color and not bleach out. It is also strong enough to stand up to frequent washing. Check out our line of OPW thread. You get a free matching bobbin in the spool!
Stitcher, know thy threads and their strengths! Polyester threads are great for stitching on garments and other projects that you expect to wash often. You gain durability. Our thread has a beautiful sheen and great tinsel strength. Polyester thread is bleach-fast and great to use on items you may need to bleach, like towels and t-shirts. On the other hand, rayon threads offer a glorious satin finish, but might not hold up as well to strenuous use.
When you purchase large spools of thread of some brands, you find that it likes to fall off the spool and pool around the bottom of your spool. A good way to stop this is to use a netting over your thread. The thread will still pull up from the spool, but the netting will keep the thread on the spool where it belongs.
Do you find that you are buying multiple small spools of thread of the same color? Why not buy an oversized spool and a thread stand. This stand sits to the right of your machine with the large spool of thread. Make sure that the thread coming to the machine from the stand will not catch in the belt or any spinning parts. Now all you will need to change on big sewing projects is your bobbin. Make extras up ahead of time and you are ready for your next thread intense project.
Never underestimate the influence of your bobbin thread on your finished embroidery project. Hold your bobbin thread up, as you would to look at a single hair, and look for burrs or fuzzy spots. These less than perfectly smooth threads have the potential to interrupt the smooth stitching of your finer threads. Buy the best thread that you can afford for the best results.
Don't forget to experiment! There are new products and threads entering the market all the time. It's easy to get locked into using traditional methods unless you really get out there and play with what's new. Try a solar thread or start planning something fun with glow-in-the-dark threads. If you haven't tried solar threads yet, they start out white indoors and turn their designated color when under direct sunlight. Think of a flower blossom that changes colors depending on where you are. Have fun!
Whether you're working with rayon, polyester or even metallic threads, it's critical to remember that the quality of your bobbin thread is almost as important as the right stabilizer. A first-class bobbin thread should be as smooth as possible when holding up a single strand. Fuzzies along the strand can lead to irregular stitching with less than desired results. Bobbin thread does come in many colors now, so you aren't just limited to white or black.
Like anything else, thread gets old eventually. You can try refreshing it by putting it in the freezer. This helps to hydrate the fibers, which will reduce shredding and breaks.. If all else fails and you continue to get a lot of breaks with a certain spool which you know is old, save yourself the frustration by replacing it.