A LITTLE HELP FROM MY FRIENDS: We realize that some of you don't think or believe the same way as we do. But we know there are enough of you who benefit from having a safe place where you can hear scripture and say a little prayer to share this section with you. We hope you are blessed by the heart-felt sharing in Jackie's Corner.
The scripture here is King James version. A good source for any version you want to read is Bible Gateway.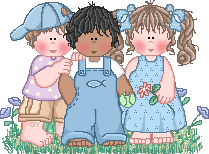 2 Peter 3:9 The Lord is not slack concerning his promise, as some men count slackness; but is longsuffering to us-ward, not willing that any should perish, but that all should come to repentance. 10 But the day of the Lord will come as a thief in the night; in the which the heavens shall pass away with a great noise, and the elements shall melt with fervent heat, the earth also and the works that are therein shall be burned up. 11 Seeing then that all these things shall be dissolved, what manner of persons ought ye to be in all holy conversation and godliness, 12 Looking for and hasting unto the coming of the day of God, wherein the heavens being on fire shall be dissolved, and the elements shall melt with fervent heat? 13 Nevertheless we, according to his promise, look for new heavens and a new earth, wherein dwelleth righteousness. 14 Wherefore, beloved, seeing that ye look for such things, be diligent that ye may be found of him in peace, without spot, and blameless.
Dear Lord, Keep us safe and teach us how to be blameless without spot, before you. When we fail, show us and lift us up so we can get back on the right path. We want to be pleasing to you and want to stay close to you. Make us ready for the time when we cross over and meet you face to face. Whether it is in your assigned time for us or on that last day, described in your word, make us ready. In Jesus name, Amen.
Need prayer? Contact Jackie at Jackie@oregonpatchworks.com