A LITTLE HELP FROM MY FRIENDS
We realize that some of you do not think or believe the same way as we do. But we know there are enough who look forward to having a safe place where they can read scriptures and say a little prayer. We hope you are blessed by the heartfelt sharing in Jackie's corner. Privately reach out to me (Jackie) at any time. I care about your well-being and would be honored to pray with you.
The scripture here is King James version. A good source for any version you want to read is Bible Gateway.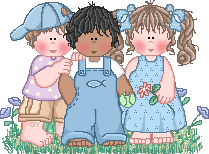 2 Timothy 3:1 This know also, that in the last days perilous times shall come. 2 For men shall be lovers of their own selves, covetous, boasters, proud, blasphemers, disobedient to parents, unthankful, unholy, 3 Without natural affection, trucebreakers, false accusers, incontinent, fierce, despisers of those that are good, 4 Traitors, heady, highminded, lovers of pleasures more than lovers of God; Mark 13:8 For nation shall rise against nation, and kingdom against kingdom: and there shall be earthquakes in divers places, and there shall be famines and troubles: these are the beginnings of sorrows. James 3:17 But the wisdom that is from above is first pure, then peaceable, gentle, and easy to be intreated, full of mercy and good fruits, without partiality, and without hypocrisy. Isaiah 30:18 And therefore will the Lord wait, that he may be gracious unto you, and therefore will he be exalted, that he may have mercy upon you: for the Lord is a God of judgment: blessed are all they that wait for him. Isaiah 40:31 But they that wait upon the Lord shall renew their strength; they shall mount up with wings as eagles; they shall run, and not be weary; and they shall walk, and not faint. Isaiah 26:4 Trust ye in the Lord for ever: for in the Lord Jehovah is everlasting strength:
Dear Lord, We choose to follow you, rather than the going down the path of destruction. Give us wisdom and discernment during this perilous time. Protect us from being deceived by the enemy and anyone who is working on his behalf to hurt people. Keep our hearts pure. We wait expectantly to for your blessings that we know are coming, as you have promised to those who walk in the light. Guide us all, Lord and for anyone who is still overshadowed with darkness in their life, touch them now and show them there is a way to overcome the darkness, in the presence of your love. In Jesus name, Amen.
Need prayer? Contact Jackie privately at Jackie@oregonpatchworks.com