A LITTLE HELP FROM MY FRIENDS
We realize that some of you do not think or believe the same way as we do. But we know there are enough who look forward to having a safe place where they can read scriptures and say a little prayer. We hope you are blessed by the heartfelt sharing in Jackie's corner. Privately reach out to me (Jackie) at any time. I care about your well-being and would be honored to pray with you.
The scripture here is King James version. A good source for any version you want to read is Bible Gateway.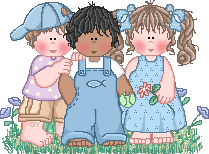 Psalm 86:1 Bow down thine ear, O Lord, hear me: for I am poor and needy. 2 Preserve my soul; for I am holy: O thou my God, save thy servant that trusteth in thee. 3 Be merciful unto me, O Lord: for I cry unto thee daily. 4 Rejoice the soul of thy servant: for unto thee, O Lord, do I lift up my soul. 5 For thou, Lord, art good, and ready to forgive; and plenteous in mercy unto all them that call upon thee. 6 Give ear, O Lord, unto my prayer; and attend to the voice of my supplications. 7 In the day of my trouble I will call upon thee: for thou wilt answer me. 8 Among the gods there is none like unto thee, O Lord; neither are there any works like unto thy works. 9 All nations whom thou hast made shall come and worship before thee, O Lord; and shall glorify thy name. 10 For thou art great, and doest wondrous things: thou art God alone. 11 Teach me thy way, O Lord; I will walk in thy truth: unite my heart to fear thy name. 12 I will praise thee, O Lord my God, with all my heart: and I will glorify thy name for evermore. 13 For great is thy mercy toward me: and thou hast delivered my soul from the lowest hell. 14 O God, the proud are risen against me, and the assemblies of violent men have sought after my soul; and have not set thee before them. 15 But thou, O Lord, art a God full of compassion, and gracious, long suffering, and plenteous in mercy and truth. 16 O turn unto me, and have mercy upon me; give thy strength unto thy servant, and save the son of thine handmaid. 17 Shew me a token for good; that they which hate me may see it, and be ashamed: because thou, Lord, hast holpen me, and comforted me.
Dear Lord, Thank you for strengthening us, and teaching us how to best live our lives. We surrender to your Holy Spirit and ask that you change us from within by your awesome power. Open our understanding in the scriptures to, as we spend more time seeking you. Cause the seed of faith you planted in us to grow and flourish. Fill us with your Spirit to over-flowing, and help us be a blessing to others, every day. In Jesus' name, Amen.
Need prayer? Contact Jackie privately at Jackie@oregonpatchworks.com