A LITTLE HELP FROM MY FRIENDS: We realize that some of you do not think or believe the same way as we do. But we know there are enough of you who benefit from having a safe place where you can hear scripture and say a little prayer to share this section with you. We hope you are blessed by the heart-felt sharing in Jackies Corner.
The scripture here is King James version. A good source for any version you want to read is Bible Gateway.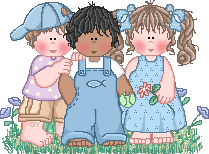 Romans 13:8 Owe no man any thing, but to love one another: for he that loveth another hath fulfilled the law. 9 For this, Thou shalt not commit adultery, Thou shalt not kill, Thou shalt not steal, Thou shalt not bear false witness, Thou shalt not covet; and if there be any other commandment, it is briefly comprehended in this saying, namely, Thou shalt love thy neighbour as thyself. 10 Love worketh no ill to his neighbour: therefore love is the fulfilling of the law. 11 And that, knowing the time, that now it is high time to awake out of sleep: for now is our salvation nearer than when we believed. 12 The night is far spent, the day is at hand: let us therefore cast off the works of darkness, and let us put on the armour of light. 13 Let us walk honestly, as in the day; not in rioting and drunkenness, not in chambering and wantonness, not in strife and envying. 14 But put ye on the Lord Jesus Christ, and make not provision for the flesh, to fulfil the lusts thereof..
Dear Lord, Teach us how to truly love our neighbors. In our flesh, we are easily filled with anger and strife. But you have called us to not give in to the flesh. Transform and renew our minds. Help us to let go of any grievances we might have, and we want to walk in the light. With the Holy Spirit, we are able to overcome this carnal way of thinking. We choose to forgive others. Thank you for giving us the power to do it. In Jesus name, Amen.
Need prayer? Contact Jackie at Jackie@oregonpatchworks.com