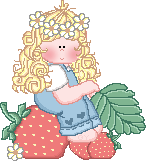 GENERAL POLICY
Your satisfaction is extremely important to us. We are always happy to do what we can to ensure you a pleasant shopping experience. We are human and sometimes make mistakes, but just let us know and we'll correct them promptly.
COPYRIGHTS
All embroidery designs, images and clipart at OPW Mall are copyright protected. Read complete copyright statement HERE
NEED ASSISTANCE?
If any problem arises or you have questions, feel free to contact us.
EMAIL the following info to: support@oregonpatchworks.com
In The Subject Line: HELP DESK-(the date of order)-(order ID number)
In the body of the email, list the following:
The details of your order or inquiry
Description of the problem
Your contact information, including phone number
Any other information that will be helpful.
Please allow 48 hours for us to process your inquiry. If you don't hear from us by then, we probably didn't receive your email, so please try again and be sure to include a phone number. Also make sure we are white-listed in your email program so you can get our response in your box.
IMMEDIATE DOWNLOAD DELIVERY OF EMBROIDERY FILES
Most of our embroidery designs are available for immediate download (Exceptions: If you use a debit card for your transaction, it may create an "e-check" which takes 3-5 days to clear. Occasionally there will be a special which will require us to manually process the information before downloads are set). Right after your order is finalized, you will receive an email confirmation (sent to your primary email address recorded at Paypal) from sales@oregonpatchworks.com which will give you a password at the very bottom to download your designs. Make sure you have white-listed our server at oregonpatchworks.com to ensure delivery. If you do not receive this confirmation email within 12 hours after your order, follow the steps above to contact us.
ADDITIONAL DELIVERY OPTIONS
In addition to downloading your files, you can also request a backup CD, with up to 15 collections on each personalized CD (fee applies). If you would like this option, use one of the two CD buttons at the bottom of the shopping cart page, one is for Order on CD (USA), the other for Order on CD INT (INTERNATIONAL). Please allow up to 1-3 weeks for delivery of CDs and shipped goods.
REFUND AND CREDIT POLICIES
Downloadable Electronically Transmitted Products: Due to the electronic nature of our digitized designs and software, refunds are not issued on downloadable products. However, replacements and credits are gladly issued in the case of corrupt files or if there is a problem from our end. Shipped software purchases are final. All other problems will be handled on an individual basis. *
Double Orders: If you have previously ordered a product from us and accidently double ordered, we will gladly credit you the full amount for other designs (from the same designer) or a refund your payment source MINUS a $2 fee or 3% of the total, whichever is greater. Refunds are only offered the same month as the double order, after that, credits only will be issued.
Shipped Products: If order is cancelled before shipment, there is a 20% reversal charge to reprocess and refund the transaction. *
If product purchased is damaged upon receipt, re-shipment will be implemented upon return of damaged goods. In case of dissatisfaction of a received product that is not damaged, credit of equal value minus 20% restocking fee will be issued with return of goods in original undamaged condition. All postage is the responsibility of the purchaser.
Silver Threads Golden Needles Subscriptions: Payments are reoccurring for the STGN club. Cancellations must be received and confirmed by us before the next payment date to avoid additional charges. If we receive notice of cancellation after the next payment has been processed, there is a 20% reversal charge in order to reimburse the payment.
SPECIAL OFFERS, BONUSES OR DISCOUNTS
All merchant providers at OPW Mall offer their own specials. Offers are listed on the product's page, with instructions to redeem the offer. If more than one special is listed for one product, the one that gives you the best price will be honored. ONE special applies per product unless specifically stated otherwise, regardless of whether more than one special are listed. Exception: Bonus Sampler Points are tallied on total dollar amount of your embroidery purchase, therefore, embroidery designs purchased on special will also give you the additional bonus points. The Bonus Samplers can be viewed HERE and must be requested by buyer, they are not automatically sent. Once the request for the Bonus Sampler is received, it will be emailed to you within 48 hours. Bonus Sampler Points are not issued on STGN Club memberships.
LIMITATIONS
All effort is made to only display accurate and current information on the website and in advertising. In the event of typo errors or unintentional misinformation, we reserve the right to default to the actual intended information, without penalty.