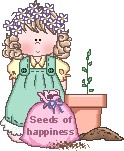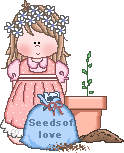 Read Please: These tips are original and exclusive to OPW Mall. Feel free to use them for your personal embroidering and quilting needs, however, it is strictly prohibited to publish them without permission.
The supply types are listed alphabetically.
**Adhesive** Wonder Tape is a water-soluble, two-sided fusible web tape that holds almost any fabric to another fabric - or even to a notion. Try it as a replacement for those pins if you're still pin basting the items that can't be hooped. It is also simple and fast to use when installing zippers or finishing hems during garment construction. Don't forget to experiment with new uses for your notions as much as you experiment with your software.
**Adhesive** Are you trying to find more time for your sewing? Sometimes all you need is the right notion to get the time you need. Experiment with water-soluble thread or fusible web tape. These are both great basting options that can really save you time. Once your project is done, these simply wash away.
**Crystals** A design doesn't have to show crystals on it to be compatible with working them into your own project. Even sand, flip-flops or beach pails could use a little bling with the help of your hot fix wand. Mark out a simple outline behind your stitch-out (in dots) and use the crystals to make a great, sparkling frame. Bling!
**Fabric Markers** There are many different type of fabric marking pens available today. Always test your marking pen on the fabric that you are using prior to marking the actual stitchout. For fabric that cannot be washed or wet, try iron off markers.
**Spray Adhesive**. This is commonly used with appliqués, delicate fabrics, or fabrics that can be damaged when hooping. This is not a stabilizer. It is used over tear away or water dissolvable films. The spray facilitates the attachment of the fabric to the stabilizer. It widely used with success but it can leave residues of the adhesive on the hoop and needles.
**Needles** Remember to change your needle in your machine to the correct fabric. This can make a big difference on your stitchout. As a general rule, a smaller needle is for lighter or more delicate fabrics. A larger needle is for heavier or sturdier fabrics. Always use a ball-point needle on kit fabrics to avoid "runs" around the embroidery.
**Needles** Ah, how easy it is to forget the last time you changed your machine needle! You've bought the right stabilizer and a design from a digitizer that you're sure is of the highest quality. Now, why is it that we cringe at the idea (and miniscule expense) of putting in a new needle? Choosing the right needle, and being sure that it's new, can seriously impact your satisfaction with the outcome of your project. So, keep a good and varied supply and go put in a new needle! (Editor's Note: buy needles in bulk to cut costs and assure that you always have a good supply.)
**Scissors** You may have seen those scissors in your local store with one blade that resembles a pelican's beak. What in the world could that be for? They are a great example of the right tool for the job. These funny looking scissors are designed for the unique need of trimming close to appliqué edges without cutting the stitches you want to remain. The large blade lifts the fabric slightly, while the razor sharp edge of the regular blade trims it away. If you plan on doing appliqué, these scissors are highly recommended for your tool box.
**Tape** Oh No...you don't have a marking pencil? Mark it with tape. Place a piece of tape horizontal and one vertical that are the 1/4" smaller than the opening of your hoop - the right side and the top of the tape will be your center lines. Now hoop your fabric. When hooped, remove the tape. You are ready to sew. p.s. you can reuse the tape a few times before it no longer sticks.
**Tweezers** A pair of curved tweezers, available at sewing and craft stores, is a handy tool for picking out small pieces of stabilizer, and for grabbing thread for close trims. These can help you trim your design nice and clean!