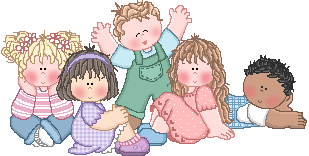 Read Please: These tips are original and exclusive to OPW Mall. Feel free to use them for your personal embroidering and quilting needs, however, it is strictly prohibited to publish them without permission.
Watch for new tips as they are added to the top of this list.
Basting the layers fabric and the stabilizer together will stop the fabric from shifting while embroidering.
Temporary adhesive sprays can leave sticky patches on your hoops. To avoid this, make a shield to protect the hoop. Place your hoop over a cardboard and cut a rectangular frame with a window about half inch smaller than the centre of the hoop. Before spraying the adhesive, place the frame over the hoop and hold it firmly in place to expose the fabric to be embroidered while you spray.
Placement templates are available and often come with machine embroidery hoops. It is always helpful to print the design and play with the placement before hopping the design. Machine embroidery hoops include placement marks on the inner ring of the hoop to assist in placement.
The best hooping technique - not too tight and not too loose. If you need to make adjustments to take up slack once the fabric is hooped, don't get carried away and stretch the fabric too tight!
Being limited to a 4" x 4" hoop doesn't mean you can't embellish an entire jacket back or make a dress length really sizzle. Any size hoop is still going to require that you plan out the positioning for the overall look. Don't be afraid to "piece together" something bigger because you might have to re-hoop once or even twice. Practice pin-basting the project to the stabilizer on smaller items so that, when it comes to doing something big, you'll have the confidence to put it together without having to leave hoop marks on an already embroidered design.
A simple project becomes more personal if you add a message. Put those design fonts you've been collecting to work on your next project, and don't feel limited by your 4" x 4" hoop. You don't have to hoop it all at one time to spell out your thoughts. Experiment with putting down the words and then adding the design in a second step. If you can use pins or fuse/baste your project to the hooped stabilizer, then you don't even have to worry about leaving hoop marks in previous embroidery stitches.
On hard to hoop items, put wonder tape of the bottom of your hoop. Place hoop on your fabric and it sticks. Slide your bottom hoop under the garment and secure to top hoop. Your fabric should not move.
I've recently been reminded of a need for the knowledge of stabilizer basics for the best embroidered projects. I've been reading stories about crafters using paper towels, plastic wrap, and all types of other paper goods to stabilize. Please, from a digitizer who puts a lot of time into creating quality designs, use a quality stabilizer that is best suited to both the design and the project piece. Tear away stabilizers are fine for light, woven fabrics and can be ideal when you don't want the itchy remnants of a cut-away on the back side of the embroidery. If you're working with stretch knits, I can't stress enough to use a quality cut-away stabilizer for best results.