×
Hide Description
Show Description
Floral Initial Frame Blanks. Beautiful for Napkins, Hankies, Guest Towels and More. Project Pictured For Example Purposes. For Use With Promise Alphabet, Item FTNOA0408 available separately or included in package B. Inital Frame 4x4 Blank Allows For approximately 3-4 letters within this designated area, though depending on wording, you may be able to accommodate for more.

Package A Floral Frame Blanks Only.
Package B Floral Frame Blanks and Promise Alphabet Item 0408.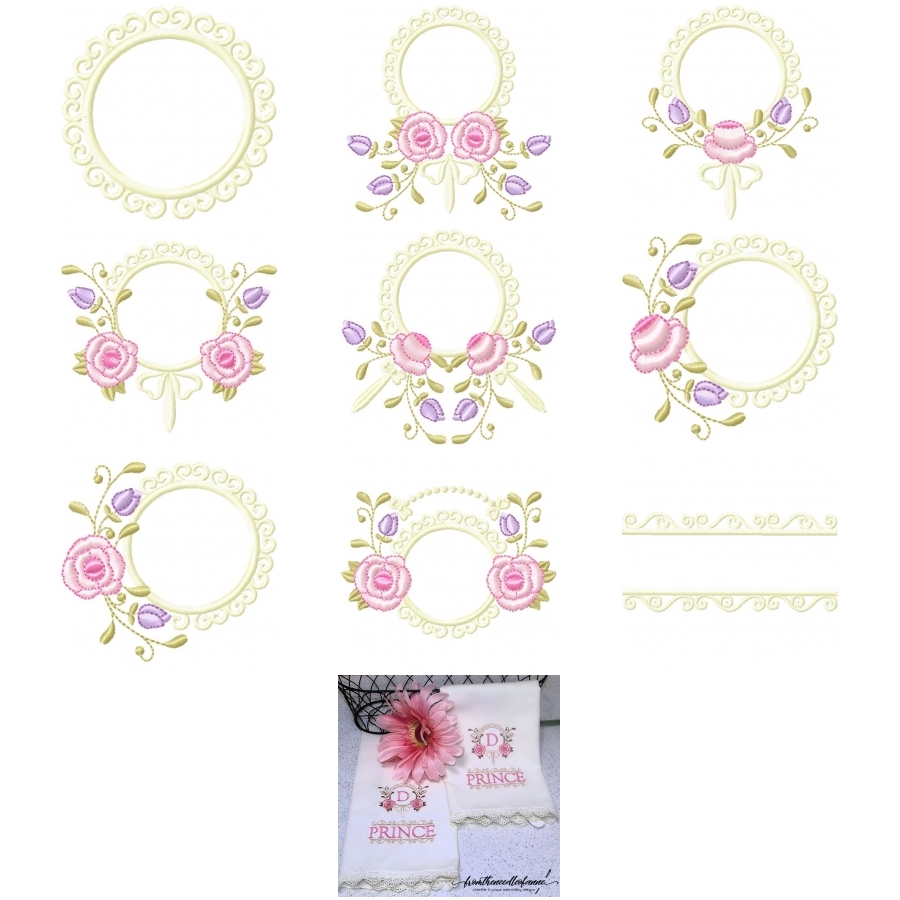 View each design in this collection