HELP DESK


OFFICE HOURS
Monday to Friday 9AM to 5PM PST
All inquiries will be answered within 24 hours except on weekends and holidays, which will be handled within 24 hours of the following business day.
GENERAL POLICY
Your satisfaction is extremely important to us. We are always happy to do what we can to insure you a pleasant shopping experience and if there are any problems that arise, we will do our utmost to provide you with a quick, satisfactory resolution.
CONTACT INFORMATION
Customer Service related questions:

[email protected]

Phone Voice Message Box:
(leave a message, we will return your call)
USA: 1-888-Lov2Sew (1-888-568-2739)
INTERNATIONAL: 1-541-359-0879
ORDER DELIVERY
Log into www.oregonpatchworks.com/ipn_login.php with the email address you provided when you ordered, OR the primary email address on your Paypal account, if Paypal was used.
Most of our embroidery designs are available for immediate download. Right after your order is finalized, you will receive an email confirmation from OregonPatchWorks, Inc. which will give you a password at the very bottom to download your designs. If you were unable to download your order from the download link provided or do not receive the confirmation immediately after your order, please provide the following information and we will promptly send your designs via email attachment or a new download link.
TROUBLE DOWNLOADING AN ORDER?
Send following info to: [email protected]
1. In the subject line, include the following information:
PENDING ORDER-(the date of order)-(invoice ID number)
2. In the body of the email, include the following information:
File numbers and names of the designs not received
Your contact information, including phone number
An alternate email address, if possible, in case there is a server conflict
Any other information that will be helpful.
Be sure your security settings allow email attachments and your mailbox has enough available space to receive the large files.
TROUBLE PLACING YOUR ORDER?
We are sorry if you are experiencing difficulties completing your order. We will be adding a new system in the coming months which may be easier for you. In the meantime, we are happy to assist you by processing your order manually.
ALTERNATIVE WAYS TO PLACE ORDER
1. Print out the mail order form, fill out the info and mail it to address on form. /OPW/ORDERFORM.shtml
2. Print out the mail order form, fill out the info and email it in .doc or .pdf format to [email protected] /OPW/ORDERFORM.shtml
3. Call toll free (USA) 1-888-Lov2Sew or Internationally 1-541-268-6904 and leave a message with the details needed*.
4. Email details needed* to [email protected] (be sure and put the credit card number in several emails for security.
Like this: 1111-xxx-xxx-xxx, then next email xxx-1111-xxx-xxx etc.)
Your order will be processed within 48 hours of receiving it. If you do not hear back from us by then, please contact us again.
*DETAILS NEEDED TO PROCESS ORDER

Cart ID, if available**
OR item numbers, name and price of items, your embroidery machine format
Name as it appears on the credit card
Credit Card Number Expiration Date
3-digit security code on the back of cc
Address (not post office box)
Telephone number
Your email address
**How To Retrieve Cart ID

| | |
| --- | --- |
| Step 1 | Close the shopping cart browser, but keep this one open. |
| Step 2 | Click View My Cart and note the cart id in the left lower corner |
ORDER DELIVERY-EMBROIDERY DESIGNS ON CD AND SHIPPED GOODS
Orders for shipped goods and CDs will be mailed in the order they are received.
Please allow 3-6 weeks shipping delivery time. Fees (postage and handling) apply.
CDs are available through checkout, 15 sets per CD (can be from various digitizers)
If you have already placed your order and now want a CD, send your contact info via email.
RETURN AND CREDIT POLICY
Due to the electronic nature of our digitized designs and software, refunds are not issued on downloadable embroidery files. If downloads are damaged in transit, corrupted files are replaced with usable ones.
If an incorrect format is ordered, a replacement in the correct format is issued. Check hoop sizes required before buying. The customer is responsible for ordering correct size or asking questions before ordering, if in question about sizes.
If a customer accidently buys more than one copy of designs with the same itemcode, a store credit of equal value is issued to use in the same designer's store (not transferrable to the other stores at the mall). If a refund is requested on duplicate orders, there is a fee of $2.00 (or 3% of the total, whichever is greater to process the refund.
If shipped items are damaged upon receipt, reshipment will be implemented upon return of the damaged goods. In case of dissatisfaction of a received product that is not damaged, credit of equal value will be issued with return of goods in original undamaged condition. A 20% restocking fee applies. All postage costs are the responsibility of the purchaser. Mailed software purchases are final.
Disclaimer: We do our best to not make errors, however they happen from time to time. We always give you the very best value for the money spent. If an error is detected, we will replace or credit you, if you have overpaid. In the event of an error on the website, we have the right to default to the intended price or offer and not be held accountable to the error.
SPECIAL OFFERS, BONUSES OR DISCOUNTS
Each product provider offers their own specials. You can usually put your bonus choices in the shopping cart right along with your purchase and it will ring up the right price. If there are other instructions, they will be listed right on the page, along with the information about the special. If more than one special is listed for one product, the one that gives you the best price will be honored. ONE special applies per product unless specifically stated otherwise, regardless of whether more than one special is listed. Exception: Bonus Sampler Points are tallied on total order amount, therefore, items purchased on special will also go toward this total order.
COPYRIGHT STATEMENT
ALL DESIGNS, IMAGES AND CONTENT LISTED AT OREGONPATCHWORKS, INC. ARE COPYRIGHT-OWNED AND PROTECTED BY THE ORIGINAL CREATOR OF THEM
When you purchase digitized designs at OPW Mall, you are the sole "authorized user" of the software and are legally bound by the copyright laws that apply to this authorization. By downloading the files, you are agreeing to adhere to the guidelines listed here and any additional statements in the files themselves expressed by the digitizer. You are actually buying a license only, to use the software files to stitch out on items for gifts, personal use and limited items to sell. If you sell your finished projects online, we require a link back to this website with credit given to the digitizer of the designs. The original software remains the sole property of the original artist who holds the copyrights, digitized files and permissions for the artwork. You are prohibited from sharing, transferring or selling the design files by any means. You are prohibited from mass producing any items without written permission from the digitizer. You are also prohibited from altering, combining or changing the files except to customize a design for personal use only. You may, however, add lettering to personalize the designs. This policy is strictly enforced and breach of this agreement could result in legal action
Sales Of Electronically Delivered Products Are Final
Refunds On These Items Will Not Be Issued
All effort will be made to provide you with your purchased files.
Credits are gladly issued, in the event you do not receive your order.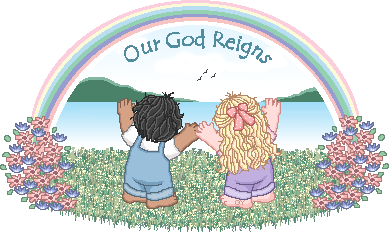 PLEASE FEEL FREE TO CONTACT US WITH ANY ADDITIONAL QUESTIONS, COMMENTS OR CONCERNS. HAPPY STITCHING!