| | |
| --- | --- |
| Need to register a new email address? Click HERE. | Volume 434 January 17, 2015 |
Want to receive the newsletter via email plus get new FREE designs weekly? Sign up HERE.
DESIGNERS OF THE WEEK OFFERS
Click the links below to see our featured Designers Of The Week.

PSALM 91
14 Because he hath set his love upon me, therefore will I deliver him: I will set him on high, because he hath known my name.
15 He shall call upon me, and I will answer him: I will be with him in trouble; I will deliver him, and honour him.
16 With long life will I satisfy him, and shew him my salvation.
1 THESSALONIANS 5
23 And the very God of peace sanctify you wholly; and I pray God your whole spirit and soul and body be preserved blameless unto the coming of our Lord Jesus Christ.
24Faithful is he that calleth you, who also will do it.
Dear Lord, We call on you in faith, we want to serve you in all the things we do. Strengthen us and create new hearts in us. Kindle the fire you have placed it us and transform us. Touch the hearts of those who do not yet know you. Fill them with your Spirit and give them a hunger and thirst for your Word. In Jesus name. Amen
The Lord is ready and willing to listen. When you pray, just speak to Him as you do a good friend. He will answer you. He is faithful and your faith will increase as you seek Him. If the scripture is hard to understand in the King James version (above), try reading it in the New Living Translation version Here Put the chapter you'd like to view in the search and it will take you to it. Need prayer?

Contact Jackie
NEWEST COLLECTIONS OR SINGLES ADDED THIS WEEK
Every week we have new designs to choose from, below are the sets/singles added this week. Click the images or names to see the index pages of the designers.
Do you have a quick solution or idea to share? Email us at support@oregonpatchworks.com
1) When you have a bit of excess fabric around your embroidery project and you want to keep it tidy and out of the way, roll it up on the edges of your hoop
and secure with a common, spring style, clothes pin.
2) When your spool has a rough edge, snagging your thread, use a fine emery board to smooth it away for less snags.
Download this darling design by going to Oma's Place.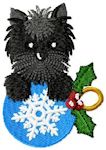 Below is a design coming soon. Click the image to go to the section of the awesome digitizer and see the rest of their great designs already up for you to see! The ones below aren't on the pages yet, but will be within the next week or two.
EXCLUSIVE SAMPLES - ADDED WEEKLY
Great designs are exclusively available in the member's area. You need to log in to get them.
Login Instructions:
Go HERE, and type in your email address. Click the image below "Exclusive Samples" heading. On the next page, click the different months to download designs. . To view each digitizer's page, click the images or their names below. Check back often, new samples are added weekly!
ENTER THE DRAWING
We want to see your projects! Send us good quality photos and get entered into drawing for 60-100 designs from Silver Threads Golden Needles. We have a new drawing once a month. You can enter multiple projects during the month to increase your chances of winning! INSTRUCTIONS to enter the drawing are below this week's entry images.
INSTRUCTIONS
Send your entry to support@oregonpatchworks.com with the following:
1. Your name and email.
2. The digitizer of the designs you used on your project.
3. The collection the designs came from.
4. A paragraph about your experiences doing your project.
5. The STGN pack of designs you want if you are chosen as the monthly winner. You can see the packs from HERE.
THIS WEEK'S FEATURED CUSTOMER PROJECT
Designs by Ace Points
I have attached a picture of the FSL Christmas Finger Puppets by Ace Points that I made for my great nieces and nephews
for Christmas.   They had a lot of fun with them as they had never seen such
things before. Byeeeee Robin
GIFTS FOR YOU - ALPHABET SERIES
A beautiful alphabet series by Sunshine Embroidery. Each week, we will put three new letters up for you to download until you have the complete set of lower case, uppercase and numbers! Click the link above to go to the site, where you will see this week's image with download instructions. Be sure and look around, Susan has BEAUTIFUL designs and great projects!
NEW FUN ACTIVITIES EACH MONTH
We have fun activities that you can enjoy in the MOC. Login HERE, click the link under Sensational Samples, then find the references to Mystery Design and Challenge Question.
The four designs below are available this month.

Search & Find design
challenge Question design
Search & Find design
Mystery Design

hidden in

in the moc area
hidden in

hidden in

FROM THE NEEDLE OF ANNE
by SWEET HEIRLOOM EMBROIDERY
EMBROIDERY DELIGHT
ARTISTIC DESIGNS
We have two memberships you can join to get top quality designs at a low, low price. Each month, we have fun embroidery designs and projects for you. Join now and watch your stash of beautiful new designs grow!
| | | |
| --- | --- | --- |
| | | Get 60-100 top quality designs plus project tutorials for only $18 !! Click HERE to view May's designs! |
| | | Get 20 new exclusive designs each month for only $10, and MORE... for Members Only - Specialty packs-Get 2 and choose another at no cost! Specialty packs are grouped by themes. Click HERE to view this month's designs. |