If you see a digitizer's products for less at a different outlet, email us. We'll match the price!
We reformat free of charge! If your
format is not listed, order in PES and email us (be sure your hoop size is supported)..
support@oregonpatchworks.com
WELCOME
SAVINGS CLUBS
NEWSLETTERS AND MORE
SPECIAL OFFERS
BONUS OFFERS
FOLLOW US
EMBROIDERY DESIGNS
SERVICES
SUPPLIES
POLICIES
MISC...
AFFILIATE LINKS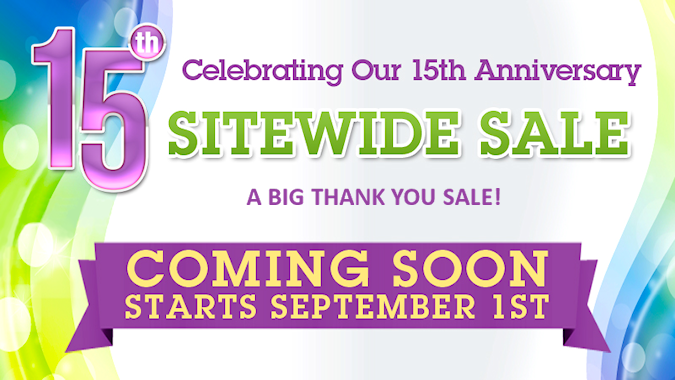 Beginning September 1st, ALL our designers will be running SPECIAL OFFERS on their embroidery sites within the mall. Check back often, new bonuses and discounts are added frequently.
| | |
| --- | --- |
| This collection of beautiful arrangements of colorful violets are a joy to stitch. You save $10 by getting this large set which includes Set 1 and 2. 127x178mm hoop. | These stunning Christmas designs are wonderful for table settings, stockings, tree skirts and more. You get instructions to make the fringed coasters. Mixed sizes: 4x4 to 6x8 inch. |
| | |
| Are you looking for designs that are quite special for your next quilt project? These 8x8 blocks are perfect. You get twelve 8x8 hoop designs, each one unique and beautiful. | Here is a set of fast and easy ornaments with a beautiful poinsettia motif. You get instructions to make them. Use any color scheme to create one of a kind gifts. 4x4 hoop. |
| | |
| TStart early to make great, country gifts for the holiday season. These jar lid covers fit the bill perfectly. Fast and easy , combining cutwork, lace and embellishments. 6x6 inch. | This set of beautiful, bold floral patterns and lace make very lovely coasters or doilies. You also get a blank one so you can use create even more. Instructions included. 6x6 inch. |
| | |
| This is a set of sixteen unique cross stitch patterns that can be used on coasters, table mats, cushions, quilts and more. You get several densities/sizes of each design, so you can adjust how thick you want the cross stitch and the size. 4x4 and larger. | This darling set of whimsical Santas are sure to be a hit this year. Stitch them on just about anything… Pillows, placemats, table runners, wall or door hangings, kitchen towels and aprons…Have a blast! Multiple densities/sizes - 5x7 and larger. |
| | |
| This set of 10 colorful fuchsia designs combine beautiful flowers and decorative back-frames.  They are lots of fun wherever you want a splash of color and summer style.  Download the free sample on the page.  4x4 hoop. | This set of 20 unique butterflies combine satin stitching and fancy fills on light and airy buttflies that are quick and easy to stitch.  Suitable for any project from quilts to apparel to home decor.  Download the free sample on the page.  4x4/5x7/6x10 |
Machine Embroidery Designs & Supplies
OPW Mall is regarded as one of the finest online embroidery design libraries that offers a collection of quality machine embroidery designs and supplies along with courteous and customer-centered services, and the most ethically sound practices.
What We Offer
At OPW Mall, the team aims for not just customer satisfaction, but customer delight. We offer a myriad of products that include high quality machine embroidery designs, supplies, and services. Check out our amazing designs assortment – appliqué, cross stitch, free standing lace, vintage embroidery, quilt blocks, filled stitch, paper dolls, jacobean and more.

We also carry digitizing tutorials, software, Marathon rayon thread, hot fix wands and embellishments including Swavorski® Rhinestones, quilt templates, and much more! The inventory is enough to make any design enthusiast swoon.
In addition to the above, we also carry our own line of quality Polyester Embroidery Threads and will be adding more products soon.
One-stop Shop for Embroidery Enthusiasts
Whether you are just beginning to sew or are an experienced professional seamstress or embroiderer, you will find what you are looking for in our fun marketplace. There are many brands of sewing, quilting and embroidery products. We have almost every type of embroidery design you can think of, frequent specials for extra savings and exclusive free machine embroidery designs!

We offer instant electronic delivery so you can download your order immediately after your purchase or you can order a backup CDs. You'll find loads of free designs and tutorials throughout OregonPatchWorks.
OregonPatchWorks, where your dreams become a reality, one stitch at a time!
At OregonPatchWorks, you are always #1! We consider you the most important part of our business. That is why we offer quality for sale and free machine embroidery designs, excellent sewing and quilting products and "service with a smile!".
We welcome you to contact us anytime.
Silver Threads Golden Needles Club
Download 60 or more beautiful embroidery designs plus projects when you become a memeber! Each month, download another 60-100 top quality embroidery designs plus new projects in the monthly pack! Membership is only $18 per month.
Premium Embroidery Membership Club
Get a NEW 20-design Variety Pack each month for only $10!
Choose from optional specialty packs from 5 category packs (Realistic, Redwork, Quiltblocks, Free Standing Lace, and Florals)! New selections every month!
Buy 2 design packs and get another one FREE!
Join Our FREE Members Only Club!
Members receive exclusive access to new free embroidery designs added weekly to the members' area as
well as our weekly newsletter and promotions!
We hope you enjoy your visit! We love God, machine embroidery designs and you!